The 2022 Subaru Love Promise Community Commitment Award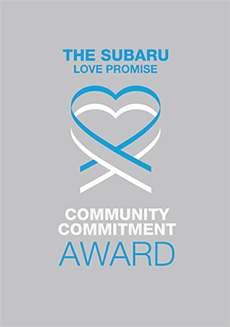 We've been nationally recognized for our dedication to our community and the Subaru Love Promise.
We're honored to receive the 2022 Subaru Love Promise Community Commitment Award. This award nationally recognizes Subaru retailers who are making the world a better place while demonstrating an outstanding commitment to supporting passions and causes in local communities. These efforts are focused in important areas such as the environment, community, health, education, and pets.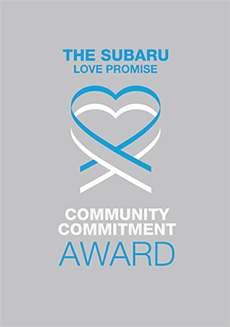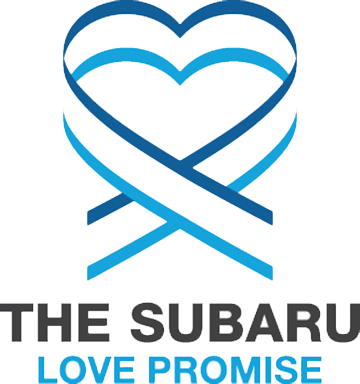 What is the Subaru Love Promise?
Subaru and our retailers believe in making the world a better place and the Subaru Love Promise is our vision of respecting all people. This is our commitment to show love and respect to our customers and to work to make a positive impact in the world.
How is Fuccillo Subaru dedicated locally to the Love Promise?
Our Love Promise can be seen in various partnerships with local charities and non-profits. We're grateful for the opportunity, not only to be a part of our community, but to serve it as well.
Love Promise Stories from Fuccillo Subaru
Subaru and Fuccillo Subaru believe in making a positive impact on the communities in which we live and work. We uphold that belief through our Love Promise Community Commitment. Every month, we select inspiring stories from customers and partners from around our area who strive to support our collective commitment and feature them here
Jefferson County Dog Control & Fuccillo Subaru Loves Pets 2022 - Jefferson County D
This October, Jefferson County Dog Control partnered with Fuccillo Subaru as part of the Subaru long-standing commitment to help shelter dogs – especially the older, physically-challenged and "different" dogs that we lovingly call the "Underdogs" – get adopted. We are excited to announce that we have had 12 dogs adopted during this special month, four of which, were UNDERDOGS! One of these Underdogs was Arya. Arya came to Jefferson County Dog Control after local law enforcement called for our assistance with a matter involving a dog. Arya is a Great Dane and was found to be in such poor condition, that we took her straight to the veterinarian. According to AKC, a full grown female Great Dane should weigh 110 – 140 lbs. Upon intake, this sweet girl weighed only 46 lbs.!!! The first week of her stay with Dog Control was touch and go. She was dehydrated and required an additional trip to the veterinarian for fluid-therapy. Thankfully, after that first week, Arya bounced back quickly and with spunk! She quickly became a shelter favorite and spent a lot of time snoozing the day away in the office while greeting visitors. After many weeks of building up her diet to an appropriate amount, Arya is now over 100 lbs!! By partnering with Fuccillo Subaru for the month of October, we were able to put the spotlight on a number of dogs that had been previously looked over. By highlighting each of these dogs individually throughout the month of October, Jefferson County Dog Control & Fuccillo Subaru helped 12 dogs find their perfect, loving homes. And like Arya, are living their best life with their forever adoptive families.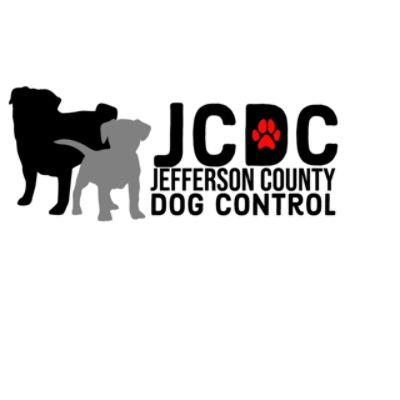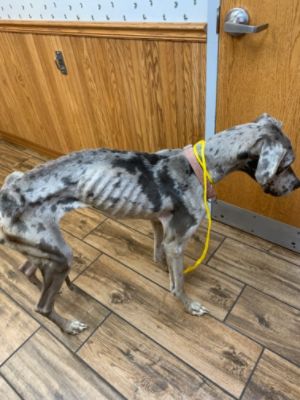 ---
Chasing the Snow - Thanks to Fuccillo - Josh A
Since 2018 I have moved four times! From Washington, to Texas, Tennessee and now New York! In each state I've found a quick comfort with my local Subaru dealership. Now there is something special about Fuccillo Subaru. After a few years living in the heat, this dealership helped me prepare both my 08 STI and 16 Forester for winter! I am excited to have a few years here with Fuccillo and the team here, they are a stand out group ready to keep my Subarus healthy, and snow ready for years to come! Can't wait to enjoy the snow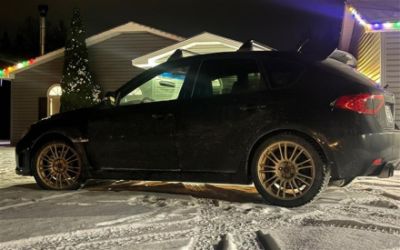 ---
Subaru Loves to Help - Patti A
On November 17th Fuccillo Subaru showed how Subaru Loves to Help by donating 80 blankets to Victims Assistance Center of Jefferson County! The team at VAC are really excited to use the blankets in their shelters for their office for members of our community. Shout out to VAC for all the great work they do to provide care and assistance in our county.
---
Fuccillo Makes a Dogs Day - Patti A
For National Make a Dogs Day, Fuccillo Subaru celebrated with Jefferson County Dog Shelter! Subaru donated "Subaru Outbark" Dog Toys for all of the adoptable dogs to take home with them to their forever homes. Stop by the shelter today to find your next fur family member!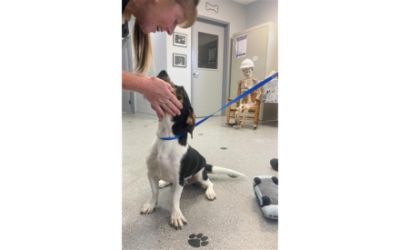 ---
Fuccillo Subaru Donated Blankets to VACJC - Claude L
Fuccillo Subaru Donated Blankets to the Victims Assistance Center provides service to all individuals in our community who are impacted by violence or crime through advocacy, education, and emotional support.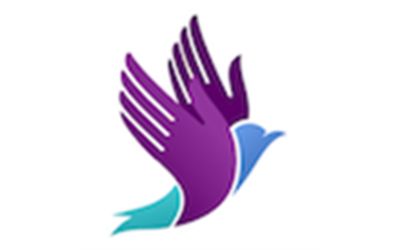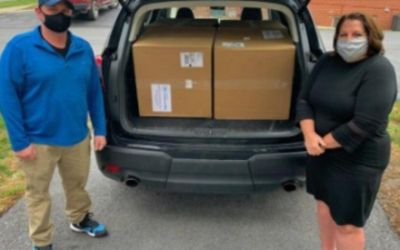 ---
Fuccillo Subaru Share the Love Promise - Claude L
Fuccillo Subaru selected the USO of Fort Drum to be the Hometown Charity for the "Subaru Share the love" Event and raised $7,875. Fuccillo Subaru supports and believes in The USO Mission statement to strengthen America's military service members by keeping them connected to family, home and country, throughout their service to the nation. ... Today's USO continuously adapts to the needs of our men and women in uniform and their families, so they can focus on their very important mission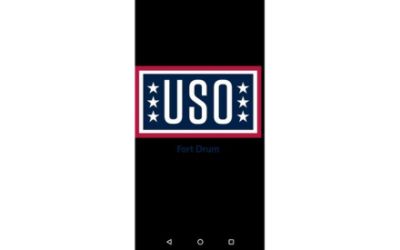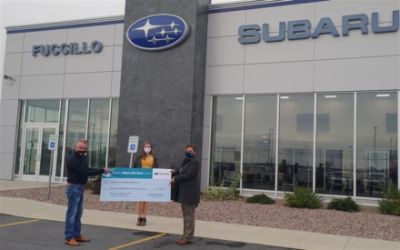 ---
Subaru Loves Learning initiative - claude L
Fuccillo Subaru & AAAS donate books to to the Watertown School District that will be distributed throughout K-12. "Subaru Loves Science" was launched in 2011 in conjunction with AAAS, Subaru corporate and local Subaru dealers. The signature program delivers newly published, award winning science books to AAAS-selected public schools each fall.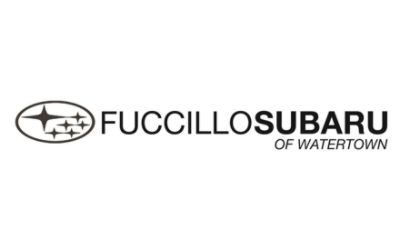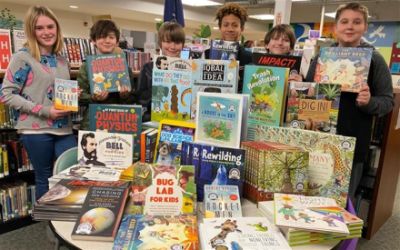 ---
Fuccillo Subaru Donation - Claude L
Fuccillo Subaru Donates 5 Boxes to the Local SPCA of various dog toys and Supplies to make the pets stay more enjoyable until the find a new home.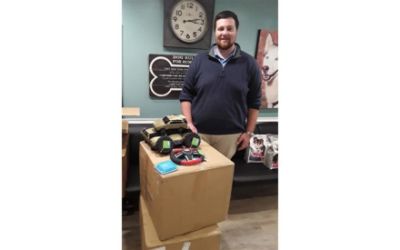 ---
Subaru and the Leukemia & Lymphoma Society (LLS) - Claude L
Fuccillo Subaru delivers blankets to Walker Center for Cancer Care at Samaritan Medical Center which opened in the fall of 2018. Subaru does this to provide comfort and warmth for patients that continue their fight against cancer.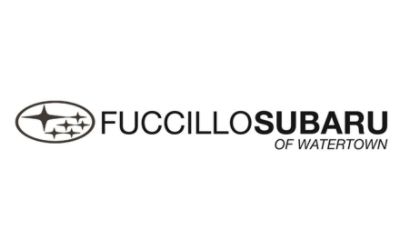 ---
SPCA Jefferson County Donation - Claude L
Fuccillo Subaru Donated $250 to the local SPCA. Fuccillo Subaru wanted to contribute to the Mission of the SPCA which is a non-profit organization dedicated to finding permanent and loving homes for homeless pets, providing shelter, healthcare, and behavioral evaluation before adoption; reducing the numbers of homeless animals by spaying and neutering; promoting the return of lost animals to their homes by microchipping before adoption and community outreach with lost pet alerts; and promoting the humane treatment of animals and responsible pet ownership through community education and awareness.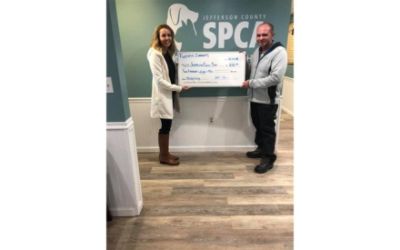 ---